Long Beach
Gay & Lesbian
Chamber of Commerce
List Categories | List Members | Newest Members

For growing number of LGBT entrepreneurs, identity becomes an asset - StarTribune.com
August 16, 2016
This is a great article on why certification is a good benefit for your business. You can get the certification fee waived if you join the LBGLCC.


50 to be honored at Mayor's Long Beach Business Awards
August 12, 2016
This is a great honor present to our chamber. This is for all of us who have made the LBGLCC what it is today.


12 Simple Ways to Make Your Home More Awesome - Coldwell Banker Blue Matter
June 01, 2016



Join for the Business. Stay for the Community.
The Long Beach Gay and Lesbian Chamber of Commerce's Mission and Vision is to have a positive impact on the LGBT business and professional community and its allies. Our mission is to increase our visibility as a powerful economic force within our LGBT community and the Greater Long Beach Area. The Chamber was founded as the Long Beach Community Business Network in 1992 by a group of gay and lesbian business owners to serve as a networking and support organization for gay-owned and gay-friendly businesses within the greater Long Beach area. Since then we have grown to include businesses from surrounding areas as well. Goals for the organization include the marketing and promotion of member businesses to the community as well as helping new businesses establish themselves in the area. In partnership with other gay and lesbian nonprofit organizations in Long Beach, LBGLCC contributes to the energy and quality of life within the city and surrounding communities.

The LBGLCC Membership Application is available ONLINE here
and in PDF Format here.
CONTACT US | ABOUT US | Site Profile | ADMIN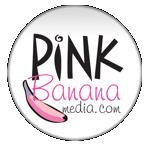 Website technology & design by PinkBananaMedia.com | PinkBananaBiz.com